Fluidmesh
wireless high bandwidth IP radios (freight, transit)

Fluidmesh is the freight and commuter rail industry leader for Data Radios to provide wayside network backhaul.  Successful rail applications have operated with Fluidmesh for years for:
Internet on board
WiFi on Trains for Passengers
Passenger information system
On-board entertainment
Digital advertising
FLUIDITY™ is the Fluidmesh trackside and vehicle-to-ground communication system, based on Artificial Intelligence algorithms. FLUIDITY delivers up to 500 Mbps usable throughput for trains and vehicles traveling at up to 220mph (350Km/h) supporting Video, Voice and Data. There is no handoff time with FLUIDITY thanks to the "make before break seamless handoff". It will maintain persistent network sessions and streams for any type of traffic.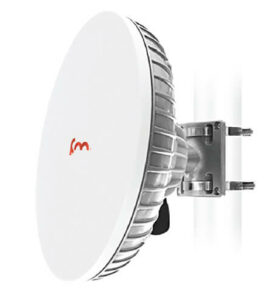 Wi-Fi Connectivity On-Board
With their trackside technology, Fluidmesh can deliver Wi-Fi connectivity up to 500 Mbps to fast moving vehicles, with a seamless handoff and no service disruption.
Wireless Train Control and CBTC
With FLUIDITY™ railroads can automate train operations. Thanks to TITAN, Fluidmesh's unique fast failover technology, railroads can guarantee secure and continuous connection, with the confidence they need to run automatic train operations.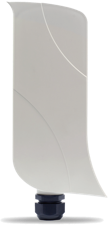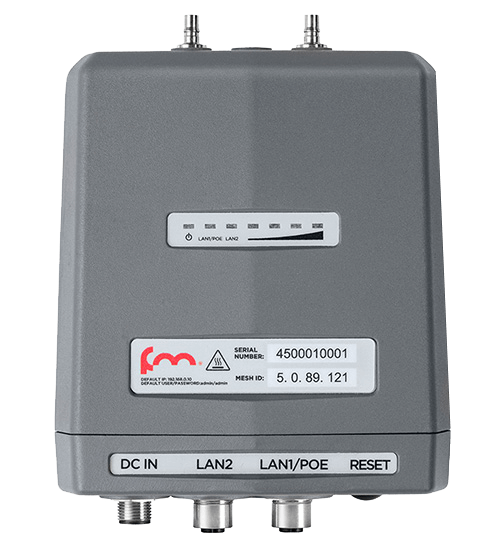 Extend Connectivity Through Tunnels
A FLUIDITY™ network can reach where 3G/4G LTE networks don't – like while traveling inside tunnels.
Easy and Cost Effective
FLUIDITY™ allows railroads to build their own wireless network without recurring fees. The Fluidmesh trackside network can leverage the existing poles and towers deployed for GSM-R or TC, reducing dramatically the initial investment required.
Prodigy 2.0 for Reliable Mission-Control
Our MPLS-based transmission protocol is built to overcome the limits of standard license free protocols and to deliver a wireless network infrastructure with a higher level of reliability.