Fluidmesh
wireless connectivity for dependable transmission of data, video, voice and Wi-Fi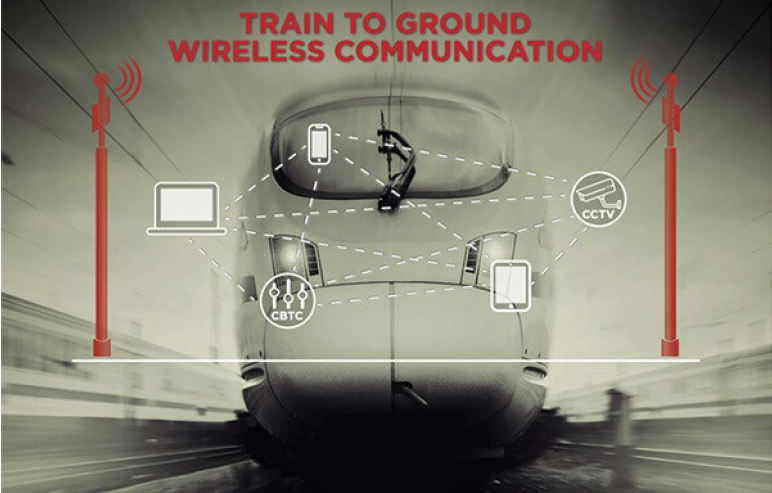 Fluidmesh and Cisco join forces to help improve WiFi on Trains and
Subways
The collaboration between Fluidmesh and Cisco is the result of months of in-depth field testing on trains and locomotives that certified the performance of the Cisco Connected Rail solution in conjunction with Fluidmesh train-to-ground wireless technology. Fluidmesh patented fast-roaming Multiprotocol Label Switch (MPLS) trackside technology that can deliver more reliable Wi-Fi to trains. It is one of the first technologies already deployed along high speed railroad with trains travelling at 300 Km/h as described in the paper Fluidmesh published at the World Congress on Railway Research (WCRR) in May 2016. Together, Cisco and Fluidmesh can offer rail and transit operators an opportunity to deliver a next generation passenger experience.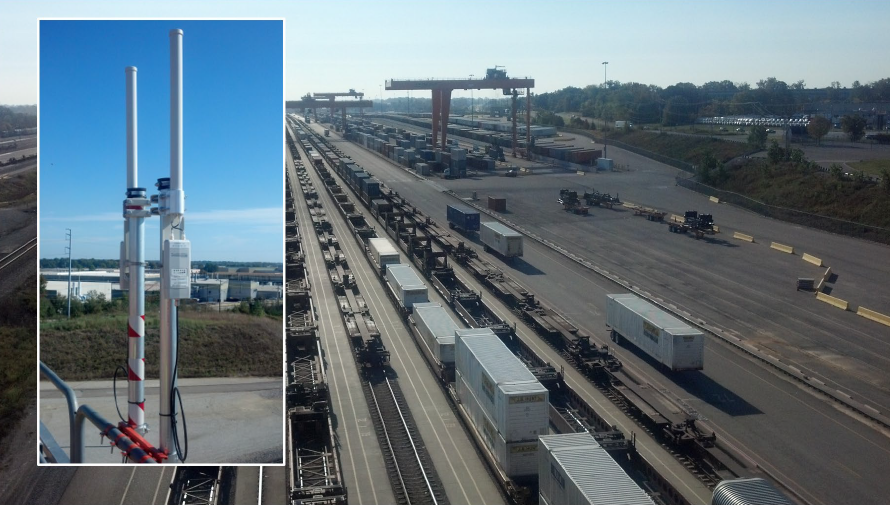 Intermodal yard crane operations move forward with Fluidmesh
A pilot test using Fluidmesh wireless mesh and camera system for monitoring intermodal cranes in yard operations proved that safety and security in yards during crane operations could be enhanced with such a system. Implementation of similar, and more advanced designs at other yard locations are progressing.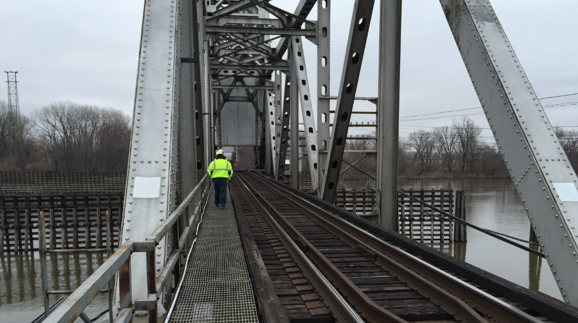 Lift bridge operations safer with Fluidmesh Radio transmissions
Without a clear line of sight, dispatchers had difficulty verifying that the position of the Class 1 railroad's lift bridge was raised to allow water traffic to advance safely. Likewise, the railroad's bridge tender was unable to verify that all water vessels had cleared the passageway before lowering the bridge. With the addition of Fluidmesh radios to transmit from cameras programmed to sense bridge positioning and vehicles within the passageway, all traffic was then able to move faster and safer onto their destinations.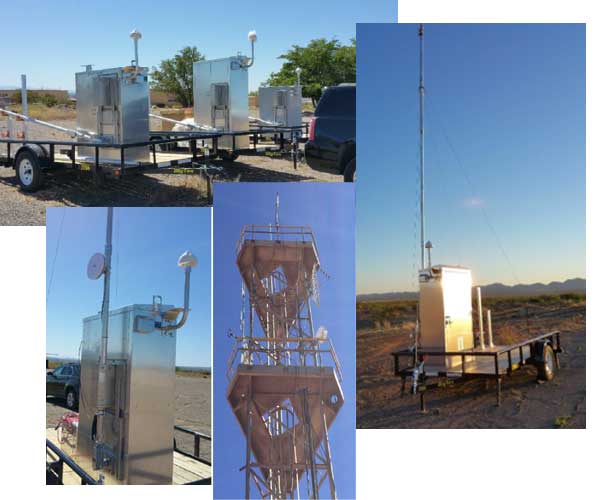 UAV testing with mobile communications highly successful with Fluidmesh FM1300 OTTO
When a Class 1 railroad's unmanned aerial vehicles needed enhanced communication methods to operate over an expanded geographical area, the ARMS team wasted no time in designing and creating three variable mobile stations that could be deployed as needed. To provide wireless links from mobile locations to a base tower location 6 to 8 miles away, the ARMS team used the Fluidmesh FM1300 OTTO Radios.  The OTTO units were easy to align and connect and provided the critical backhaul of data from mobile trailer to the base tower location, allowing remote operation from the drone control center.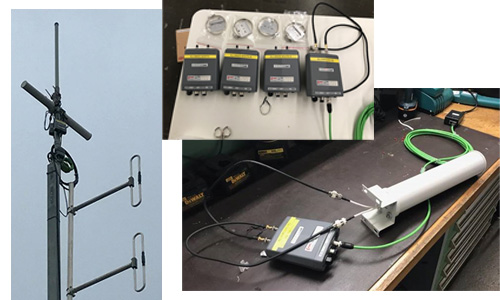 Custom-tuned Fluidmesh radios enabled prompt evaluation of new spectrum
Using Fluidmesh custom tuned radios, ARMS and Fluidmesh teams were able to install test equipment and provide a necessary path study that helped a Class 1 railroad rapidly evaluate a 2.5Ghz experimental licensed spectrum for communications connectivity along the railroad wayside.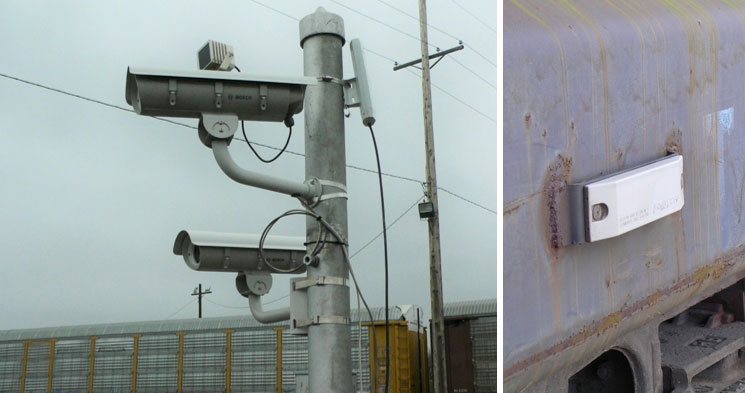 Classification yard accuracy and safety benefits from Fluidmesh network
While this Class II railroad had trackside optical AEI car tag readers at strategic spots to identify cars, personnel in the main control tower needed more information to verify which cars were being routed on the hump classification yard into each new respective consist. Fluidmesh radios created a reliable communications network that delivered optical views of the cars for positive identification. This not only reduced switching time and the potential for errors, the change improved worker safety in a high traffic area.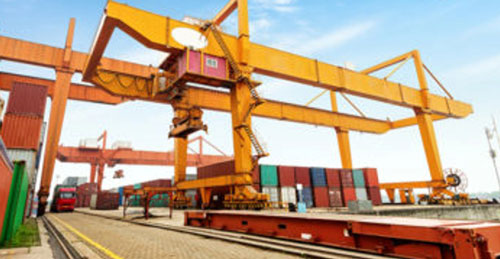 Fluidmesh helps railroad drive productivity in intermodal operations
Fluidmesh MPLS-based wireless technology was selected over a traditional cable reel solution to deliver connectivity to Rail Mounted Gantry (RMG) cranes in a Class 1 intermodal transportation site in Northeast Illinois. The innovative approach has allowed Fluidmesh's customer to reduce costs and increase productivity due to higher network availability and a greater crane mobility. The successful implementation has contributed to make the site one of the most productive intermodal yards in North America in 2018. Read More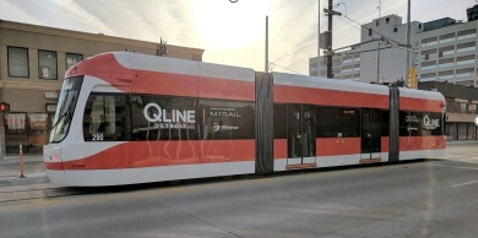 Fluidmesh enables onboard WiFi on the new QLine in Detroit
With the ability to access WiFi services for free, QLine passengers can travel and work at the same time, or even spend their commute catching up on social media or entertainment services. The Fluidmesh solution allows transportation providers to deliver hundreds of megabits of bandwidth to their customers by creating a seamless wireless connection between on-board radios and an array of trackside radios. Fluidmesh' ease of connection to high speed fiber networks allows an equally easy flow of data to and from a data center. Initial deployment was fast, too, at around six weeks. Read More