Stryten Energy
locomotive starting batteries and chargers

Stryten Energy is a supplier for domestic and international railroads with dependable locomotive starting power – power that gets locomotives running in all types of weather conditions and temperature extremes.
Stryten Energy also offers recycling services to railroads for ALL LEAD ACID batteries. Contact TPSC for details and arrangements
Flooded Classic® Locomotive Starting
The Stryten Energy Flooded KDZ-501 and KDZ-651 Unitized Locomotive Starting Batteries are designed to maximize starting power through low internal resistance. This means excellent cranking capacity for locomotive starting. In addition, the incorporation of more electrolyte in each cell increases the amount of time between battery watering by 50% and lowers the annual cost of battery maintenance.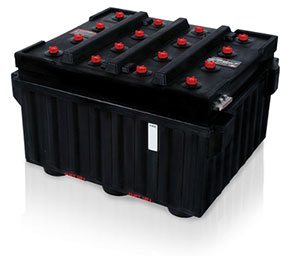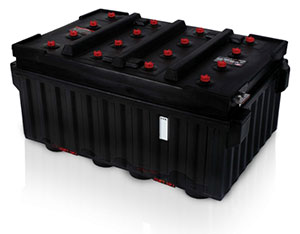 The Stryten Energy Flooded KDZ-2701 and KDZ-3001 Monobloc Locomotive Starting Batteries feature proven reliability and performance, quick engine cranking, high breakaway current, long service life, and heavy duty construction throughout.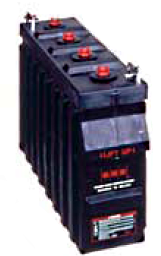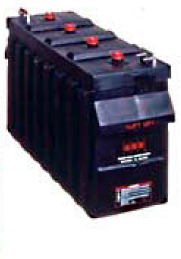 Element® SLS Locomotive Starting
The Element® SLS utilizes proven Absolyte® VRLA technology to create the industry's first low-maintenance railway diesel starting battery. The batteries are non-spillable, thus eliminating damage to equipment and greatly reducing environmental concerns and increasing personnel safety.
SLS-710
SLS-520
SLS-500E
SLS-500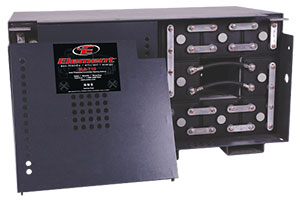 EHI Charger
Robust High Frequency IGBT based design is energy-saving and CEC compliant. User-friendly programming provides conventional, opportunity and fast charging profiles optimized for Flooded and VRLA batteries. Offers ability to connect charger to network for remote monitoring and control.
EHIMV64M200-RR (US, Mexico)
EHIMV64C200-RR (Canada)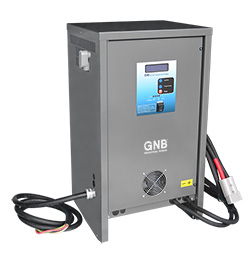 Provides Smart Safe Charging
64Volt/125AMP and 32Volt/125Amp
208/480 3P Input; Other inputs options
CEC Certified
VRLA and Flooded
Real-time Clock, Calendar
Computer USB Interface
Logging History