PolyPhaser, Transtector
power and signal protection and filters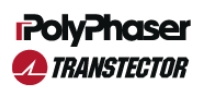 TPSC represents the sales of all products distributed by Automated Railroad Maintenance Systems (ARMS), including all PolyPhaser and Transtector products.
PolyPhaser and Transtector Systems offering includes RF, AC, DC and high-speed data as well as signal protection, grounding accessories, integrated cabinets and power distribution units engineered to AREMA standards.
Automated Railroad Maintenance Systems provides railroads with integrated systems, assemblies and comprehensive kits containing PolyPhaser and Transtector products.
Coaxial RF Protection and Filtering
For any outdoor RF application requiring surge protection and RF filtering, PolyPhaser RF products have set the standard for the industry. The patented designs are engineered for low voltage let through, superior RF performance, and interference mitigation.

Track and Signal Line Surge Suppression
Transtector offers surge suppressors that incorporate fast response, superior performance, and highly reliable surge suppression elements. When vital equipment on the wayside needs to be protected, these solutions are proven to work

RRF Band Pass Filters
PolyPhaser high performance band pass filters block unwanted signal interferences and lead the industry with superior in band RF performance. Integrated surge protection, superior in-band RF performance, and is weatherized.

AC Surge Suppression
Leading the industry with silicon diode, MOV and hybrid technology protection, Transtector offers a wide range of AC Surge protection products. Single phase and three-phase AC protectors are available with visual status, remote monitoring, surge counters and high discharge current capacity.