Piper
enhanced transit location systems & asset tracking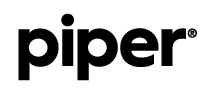 Piper Networks is an innovative technology company and systems integrator with transportation industry expertise. Piper creates reliable, real-time solutions that provide highly accurate location awareness in some of the most challenging environments, like subway tunnels. Solutions include real-time train positioning, advanced worker safety systems, pinpoint asset tracking, and reliable data communications.
ETLS & Asset Tracking Solutions
Piper's experience with on-board systems integration and thorough understanding of Ultra Wideband (UWB), Bluetooth Low Energy (BLE) and other RTLS technologies like RFID has led to successful deployments for major transit authorities. Piper's new Enhanced Transit Location System (ETLS) is also designed specifically to meet the challenging requirements and environments of railway systems.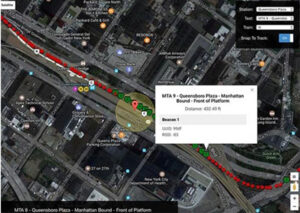 Grade Crossing Detection
Piper's Grade Crossing Detection system uses Ultra-wideband and LIDAR to detect if people or vehicles that are entering a grade crossing could potentially cause a safety issue. Ultra-wideband devices on the train and at the crossings communicate with each other in real-time and trigger the train and operator to follow the appropriate safety protocol.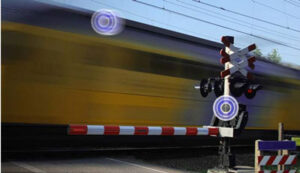 Track Worker Safety
Two-way communication between devices on trains and wearables worn by workers trigger safety alarms and lights to warn of the proximity between trains and workers. Flashing strobes in the cab and on worker armbands or vests create simultaneous passive alerts to help avoid injuries. This same technology can be used to locate workers in the event they are lost or incapacitated.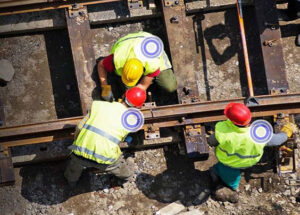 Data Communications
Piper's proprietary methods utilize Ultra-wideband and Bluetooth Low Energy technology to effectively communicate information for your mission critical applications. Our team of engineers have produced reliable communication systems in some of the most challenging environments, like subway tunnels, and can adapt it to your requirements.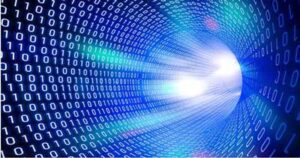 ViTRACE Contact Tracing and Social Distancing
Designed for enterprise-level deployments and unlike other available options, ViTRACE is both a Contact Tracing AND Social Distancing solution that uses reliable Ultra Wideband Technology. The contact tracing component gives your team the ability to quickly understand which employees have come in contact with an infected person, while the social distancing feature alerts your personnel when they are not maintaining appropriate distances apart. Use this valuable information to take action with only your at-risk individuals and maintain safety and productivity. ViTRACE is also fully anonymous and does not track physical location thereby providing maximum privacy and security.  Watch Video / Learn More