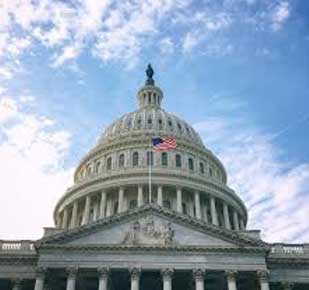 News:  TPSC Participates in Railroad Day on Capitol Hill
Joining fellow rail industry workers on Capitol Hill for Railroad Day, TPSC VP Sales, Scott McKelvie helped drive home to Congress the important role that the rail industry plays in restoring America's economy, improving America's environment, and connecting America in the global marketplace.
Railroad Day on Capitol Hill has proven to be the single most effective way to get our industry's message to Congress. The size of the event, the geographical diversity of the participants, and the unified railroad industry message has focused Congress on our issues like never before.
Supporters of Railroad Day on Capitol Hill included ASLRRA, AAR, NRC, RSI, RSSI, REMSA, RTA and SMART. Attendance was open to all Class I, II, and III railroad personnel, shippers, labor rail representatives, state and local government representatives, as well as members from the supplier community with an interest in furthering the political goals of the railroad industry.