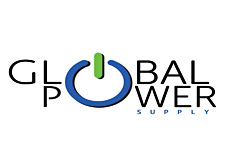 Global Power Supply and TPSC Announce Representation Agreement for NA Rail Industry
O'Fallon, MO — June 15, 2021 —
Transportation Products Sales Company (TPSC) today announced it has entered into an agreement to represent Global Power Supply, a full service critical prime and backup power solutions provider.  In addition to offering sales and rental of generators from 20 KW to 2.5 MW, Global Power Supply offers complete turnkey services from inspections, to engineering, permitting, installation, and maintenance.
"We are excited to add Global Power Supply's products and services to our portfolio allowing us to serve critical power applications in the rail industry." Said TPSC President, Sid Bakker.  "Global Power Supply's extensive footprint matches TPSC's reach into the North American rail industry's network.  Their comprehensive offering of new and rental generators provides our rail customers with critical power solutions."
"It's an exciting time for power users and Global Power Supply," said John Kleba, Sr VP Sales Operations at Global Power Supply.  With TPSC's support, Global Power will now be able to provide to the rail industry our high value backup and primary power systems from the widest variety of manufacturers available anywhere, along with our technical services and some exciting new generation and storage technologies."
About TPSC
Transportation Products Sales Company (TPSC) is a professional sales organization that represents select manufacturers of "Best in Class" products, software, and services to the North American Rail Industry. Founded in 1986, the privately held company today has offices in eleven locations, including their headquarters near St. Louis, Missouri.
About Global Power Supply
Global Power Supply is a leading provider of high-quality backup and prime power systems for sale or rent including new and used diesel and natural gas generators, new and used UPS systems, and electrical switchgear. GPS designs custom solutions to meet your facilities critical infrastructure power system needs including turnkey installations, decommissioning, and asset recovery including project management and logistics in North America. Global Power Supply offers flexible financial options including leasing packages, start-ups, maintenance, trade-ins, purchasing of used or surplus assets and de-installation of infrastructure from data centers and other critical facilities.
For more information, visit the Global Power Supply website at https://www.globalpwr.com/